Best Luxury Gift Ideas for Women 2021
If you are looking for a luxurious and unconventional women's gift idea, then you are in the right place.
We offer you the best luxury gift ideas for women that suit all tastes and are suitable for all occasions.
Women's birthday gifts 2021
Birthdays are a special occasion where you should bring a gift that reflects your good taste and good choice, so we brought you the best birthday gift ideas for women.
1) Mini Voiln: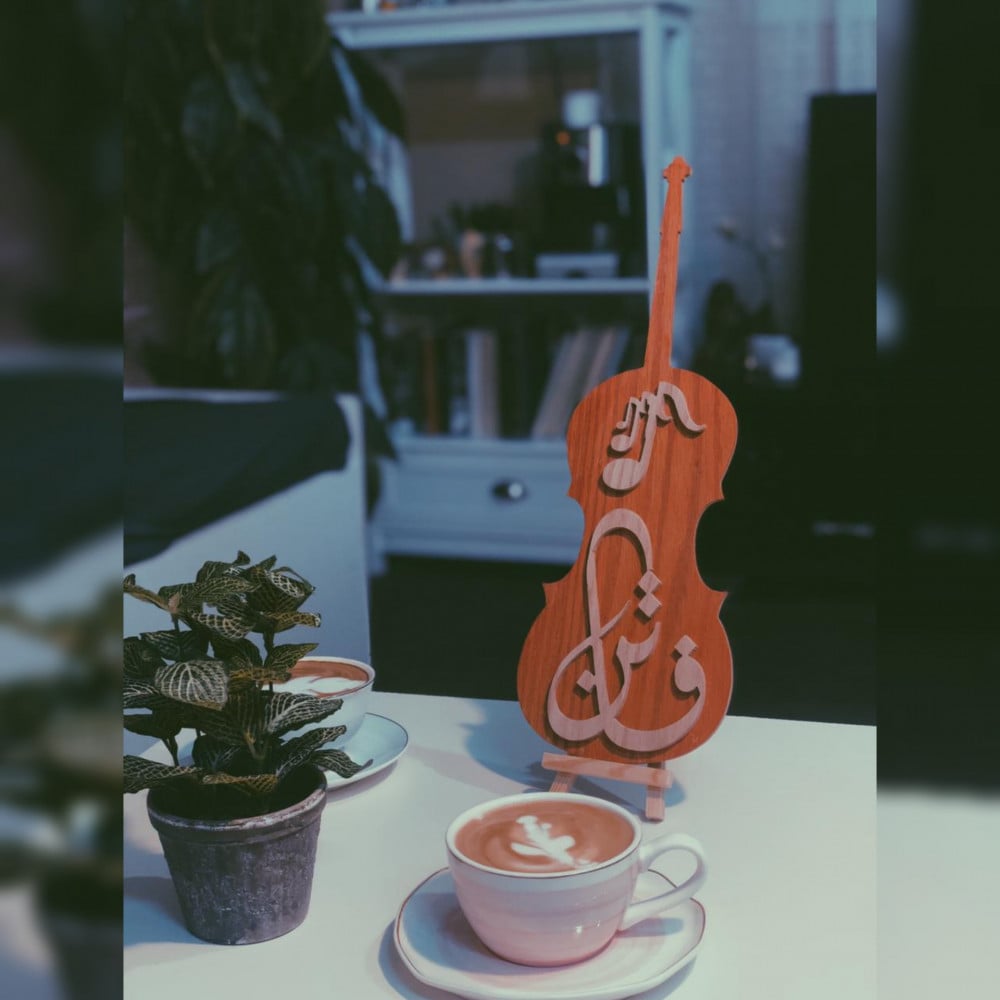 An elegant gift made of luxurious wood and painted with a distinctive paint,
The violin is manufactured in the name of the person to whom the gift is given.
2) luxury Lamps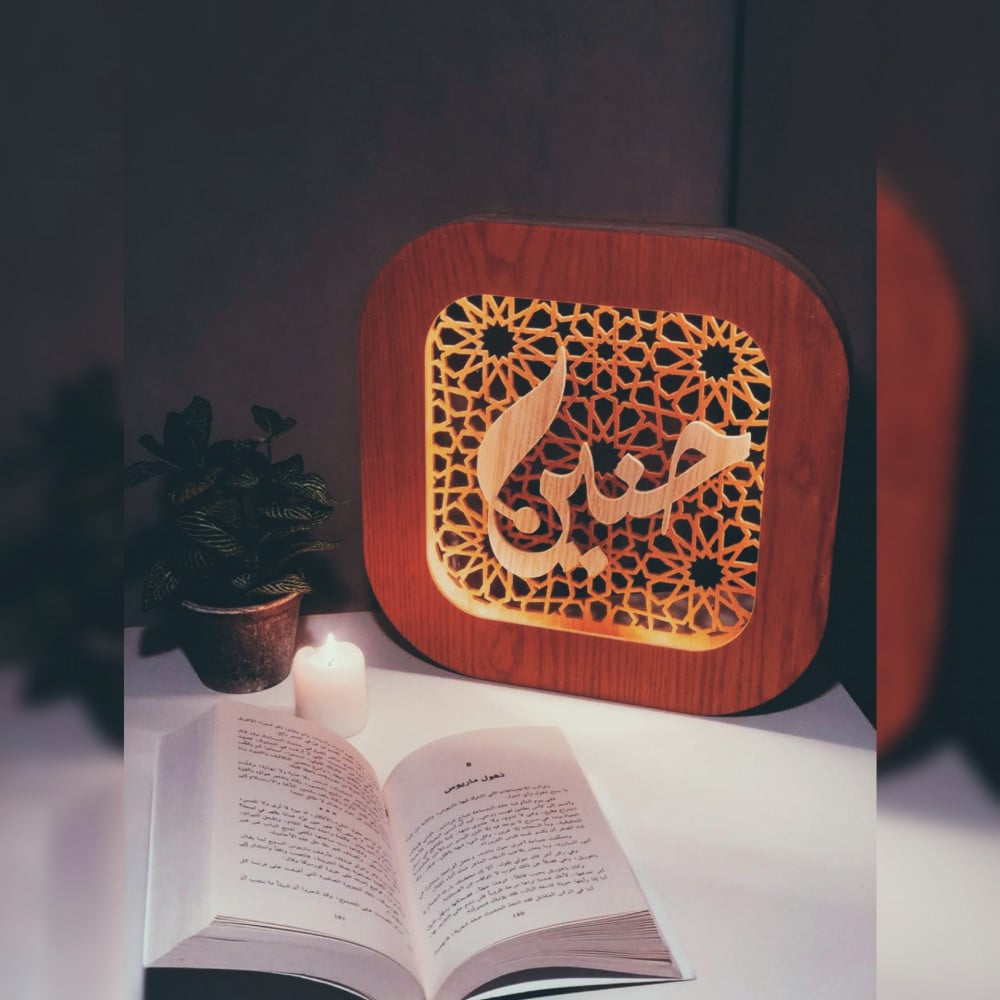 A wonderful gift, made with meticulous precision with wonderful Islamic motifs, it is an ideal choice for lovers of decoration and decoration, as it adds an elegant and distinctive touch to the place.
3) Silver Coffee Corner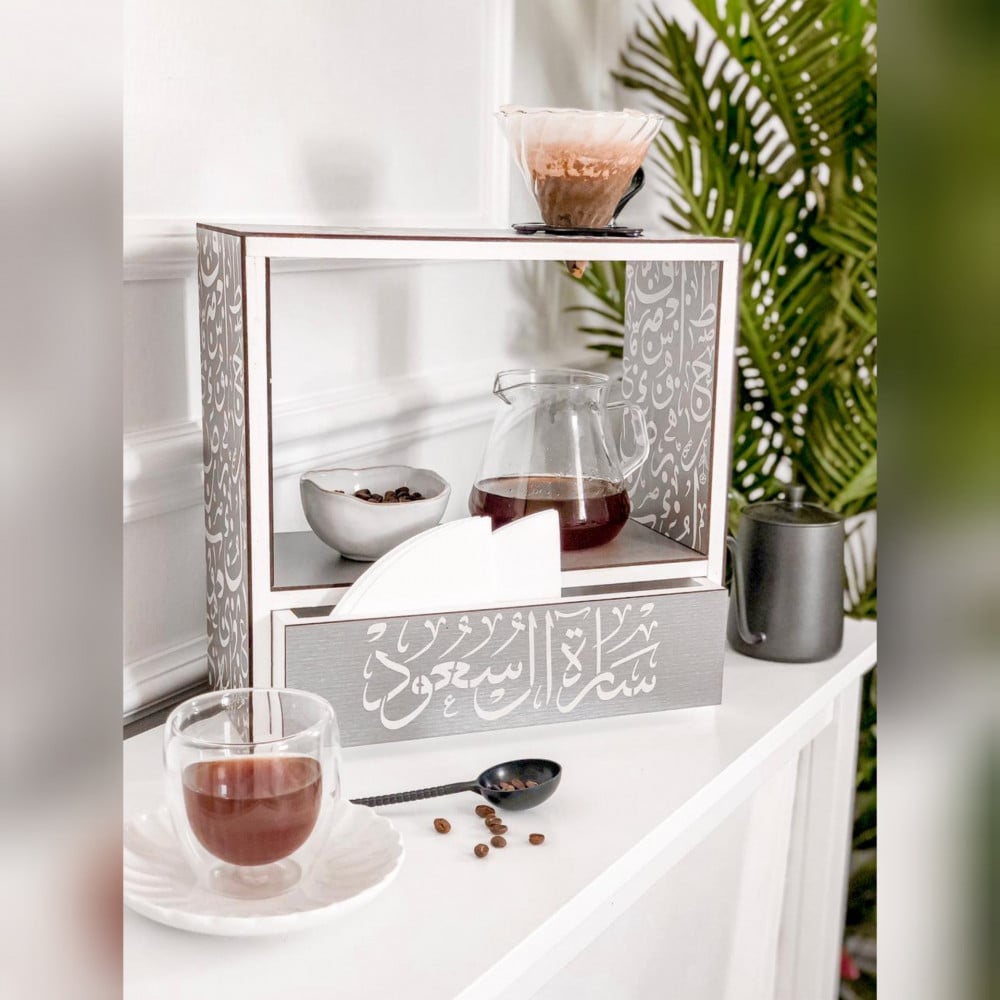 An elegant and practical corner made of luxurious wood with distinctive Arabic inscriptions. A hand bearing the phrase "Coffee should not be drunk in a hurry" was designed by a skilled calligrapher.
The corner contains an upper base for placing a filter glass of specialty coffee. and a shelf for placing coffee equipment and cups.
Gifts for wife on the wedding day
The wedding day is one of the most important occasions during the year, and for sure, my dear, you do not want to forget to celebrate this special day, and the best way to express your gratitude and love for your wife is by giving her a special and luxurious gift during this day. That's why we bring you the best gift ideas for your wife on Wedding Anniversary 2021.
1) Luxurious Marriage Stand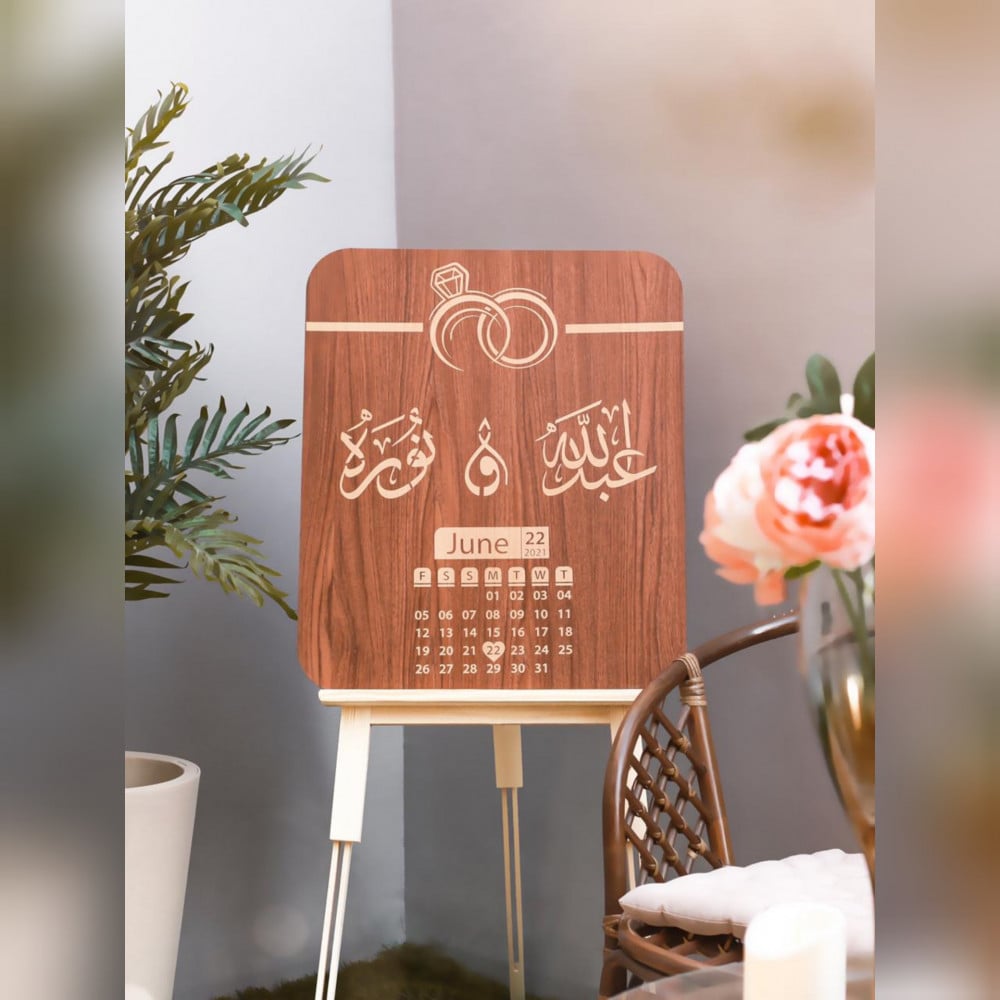 It is considered one of the best gift ideas ever on that occasion, as it consists of a wonderful painting bearing the name of the husband and wife in a modern and luxurious design.
The artwork was designed by a skilled calligrapher bearing the date of the occasion.
Made of luxurious wood in wonderful colors to add a distinctive romantic touch.
2) Asala Incense Burner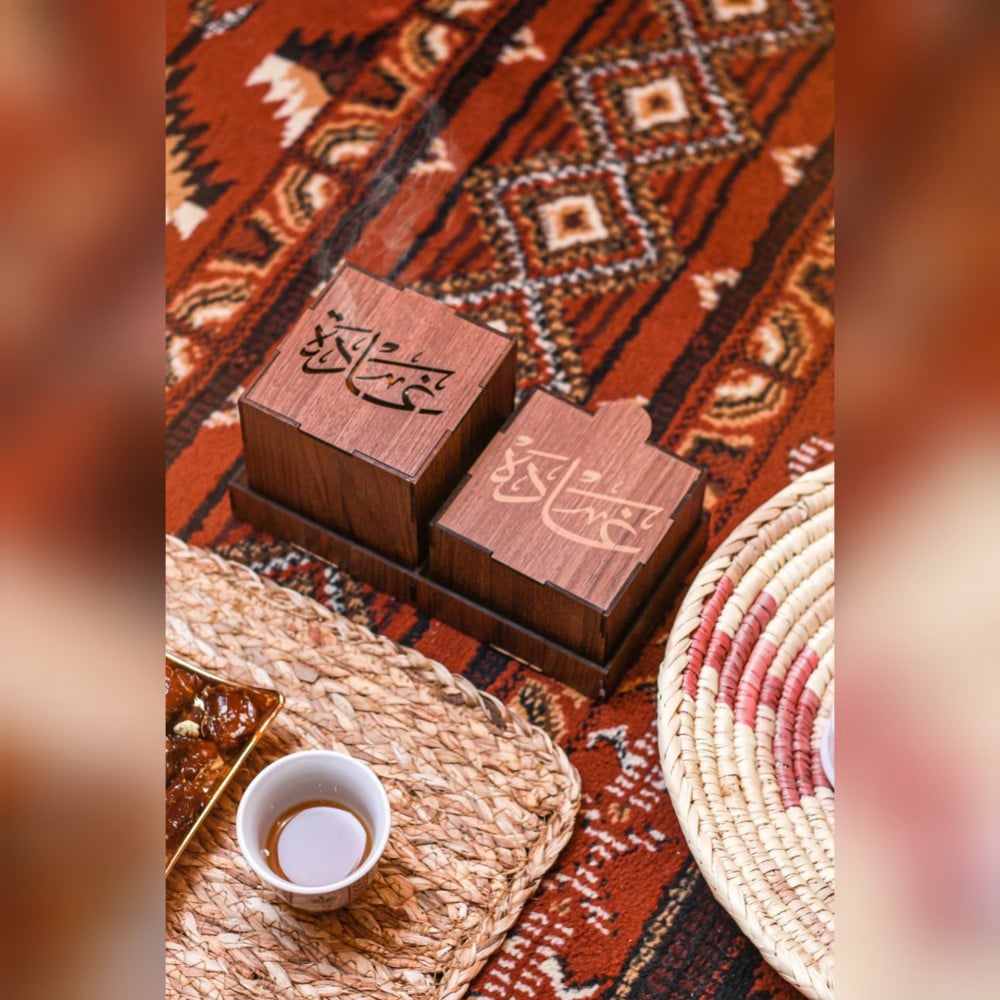 A very special gift bearing the name of your beloved wife, designed from wood with an elegant character, and your wife will surely rejoice in it.
The name is engraved on the incense burner and the incense box with the utmost precision.
3) Arabic Letter Tray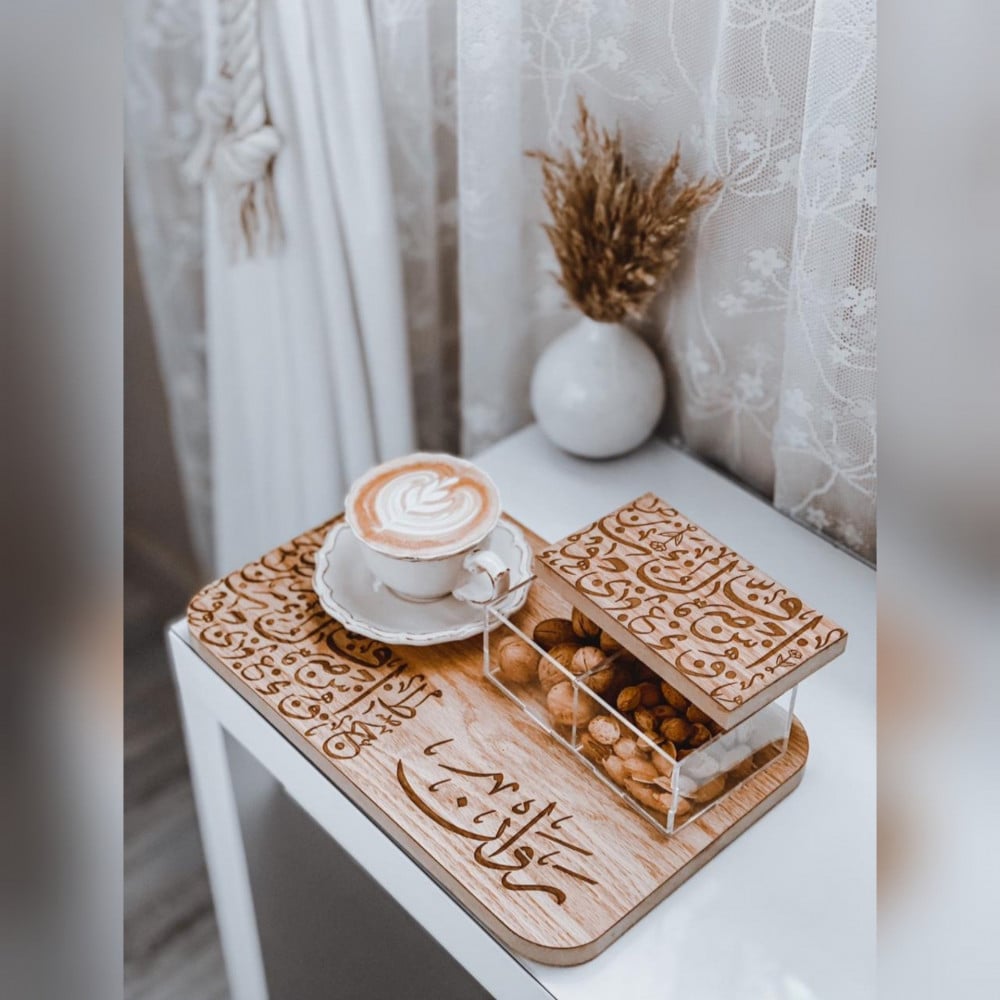 A very distinctive tray bearing the name of your wife, designed with wonderful Arabic inscriptions and made of fine wood.
Valentine's Day Gift Ideas for Engaged Couples 2021
One of the most important occasions that couples celebrate is Valentine's Day, and you may be confused about an appropriate gift idea on this day! But let us introduce you to the best Valentine's Day gift ideas for your fiancee that will make her fly with joy.
Love Incense Burner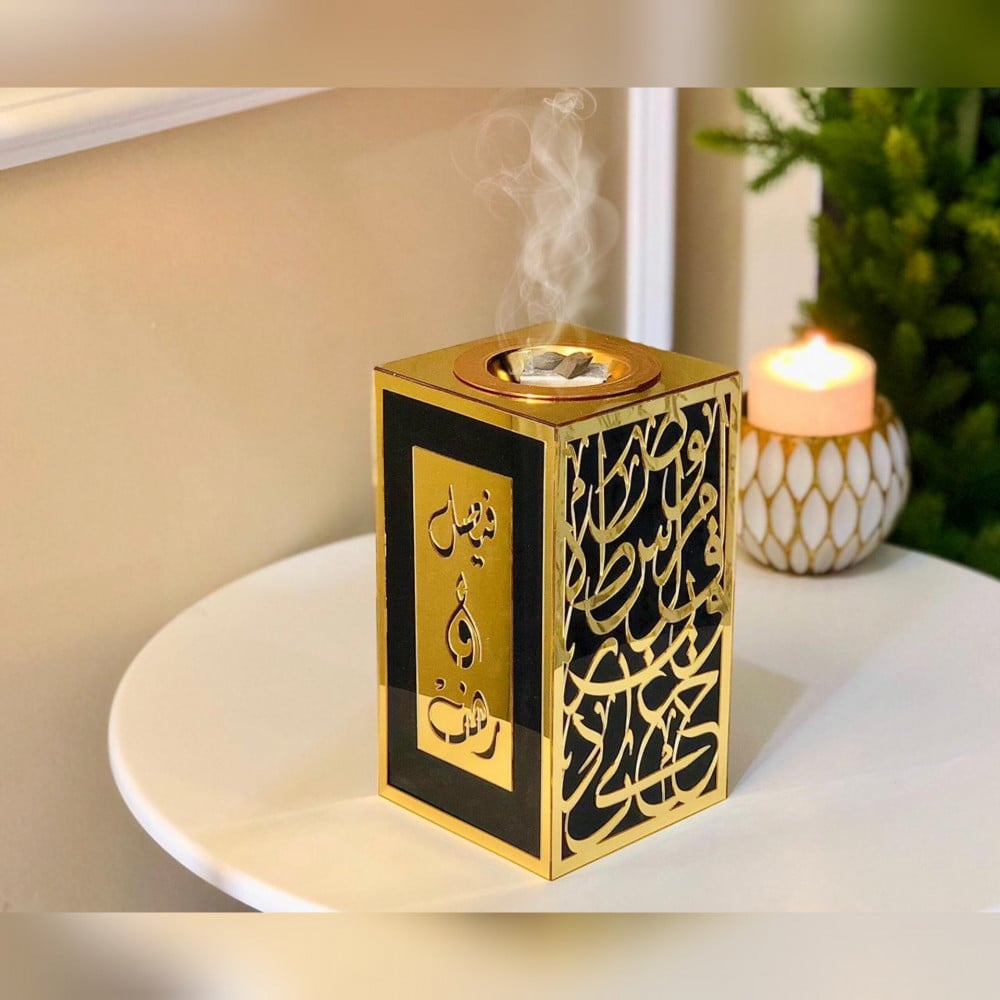 An exquisite piece of art that creates an atmosphere of love, romance and beautiful memories, with a distinctive design that combines Arabic letters and the elegance of the golden color.
Made of shiny black acrylic and elegant gold acrylic.
Your name and the name of your sweetheart are engraved meticulously by the most skilled calligraphers and painters
It is a very beautiful gift idea for gifting on a wedding anniversary
1) Upscale Loving Decor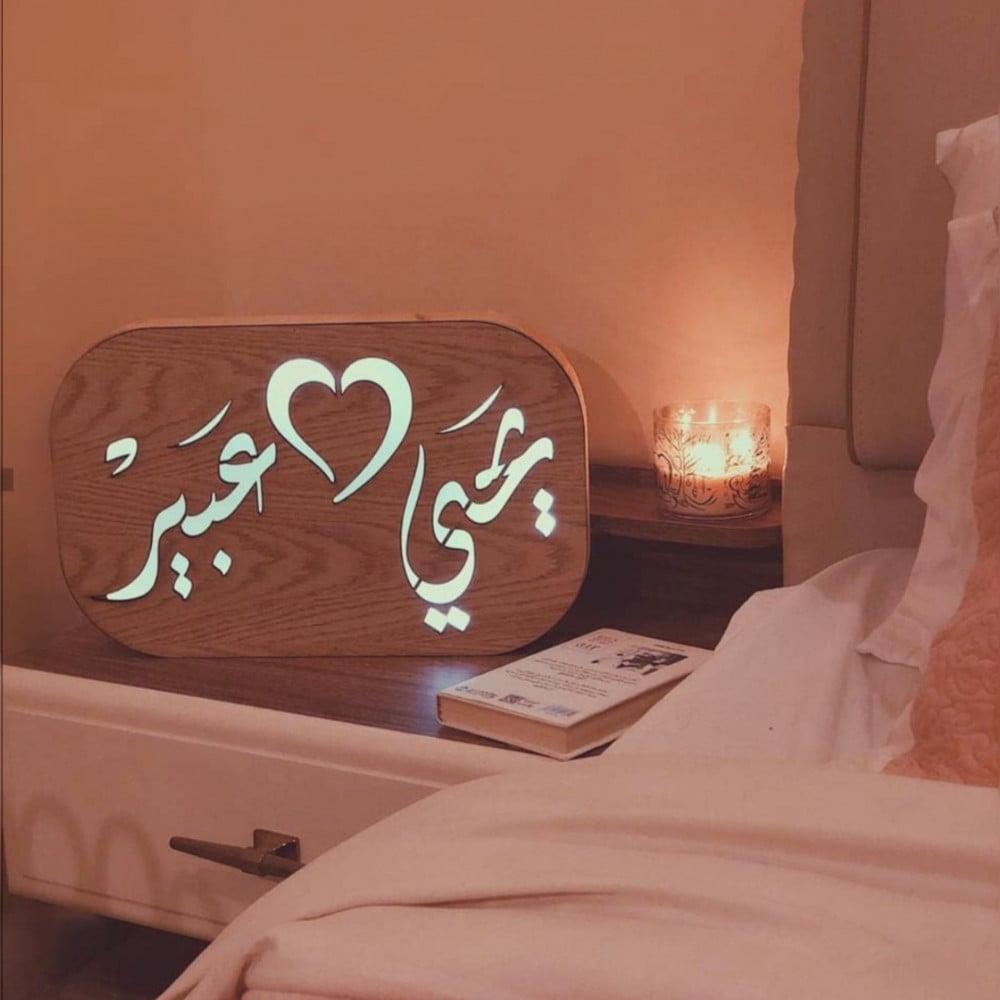 An elegant and different gift that has been meticulously crafted to become a luxurious gift, made of the best types of wood.
Your name and the name of your fiancée are engraved on the decor with the utmost precision and beauty.
2) Tray Of Happiness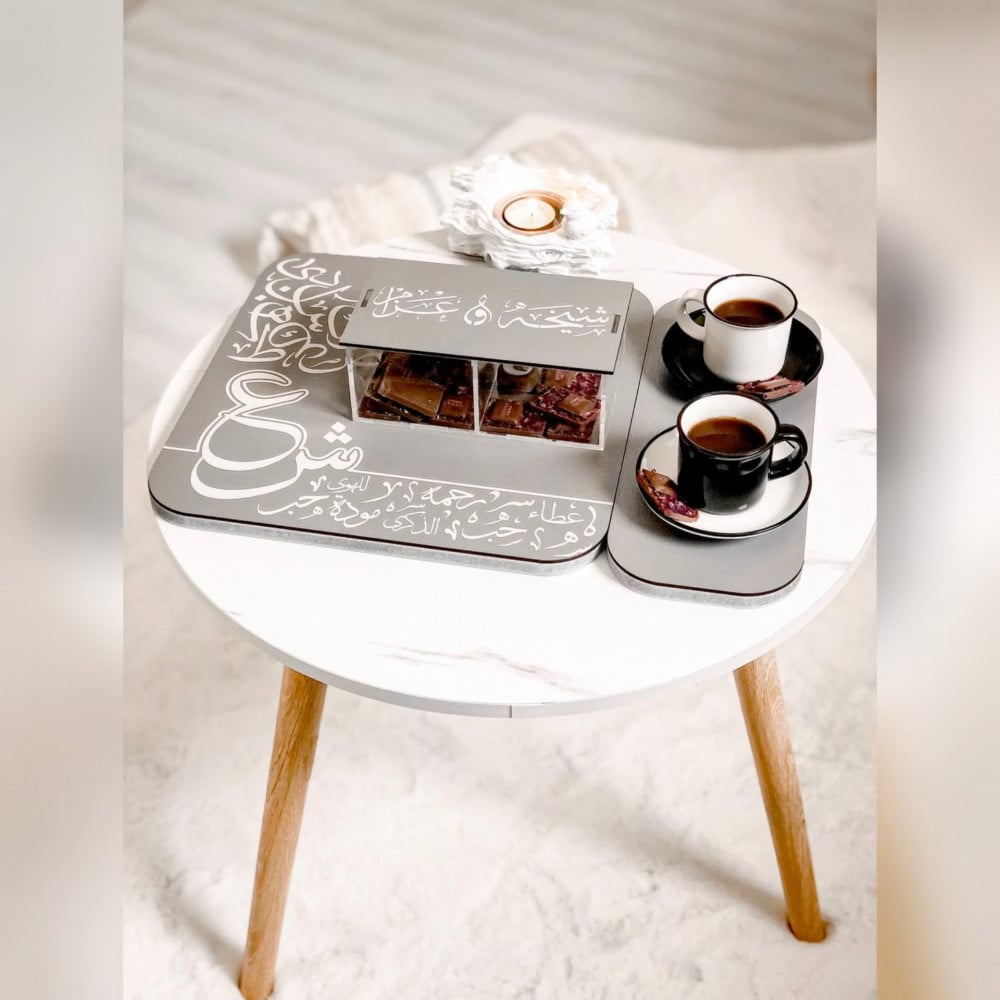 A great gift, especially if you are a coffee lover, an elegant and different tray bearing your name and the name of your loved one, to add a wonderful atmosphere to your coffee with your loved one.
Your name and the name of your fiancée are engraved in a wonderful way and harmonious color.